Industry News – February 15, 2021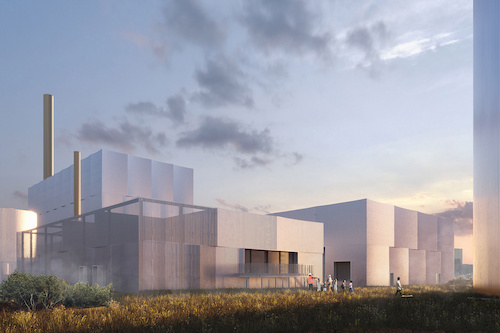 Danish multi-utility company, DIN Forsyning, has commissioned MAN Energy Solutions to supply a turnkey technology solution for heat generation, featuring two ETES (Electro-Thermal Energy Storage) heat-pump systems. These will be installed in a new district heating plant. With an overall heating capacity of 50 MW, the plant will supply around 100,000 local inhabitants with approximately 235,000 MWh of heat annually.
The location at the Port of Esbjerg will enable the use of renewable power from nearby wind farms and seawater as a heat source for the generation of heating energy. The new district-heating plant will thus guarantee an emission-free alternative to the city's current, coal-fired power plant, which at present provides approximately half of Esbjerg's district heating and is scheduled for closure by April 2023. The city's ambitious goal is to become carbon neutral by 2030.
Balancing the grid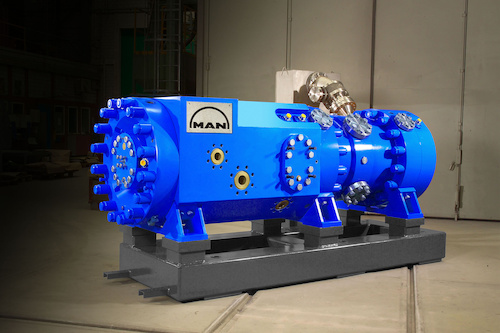 ©MAN Energy Solutions
ETES technology enables the exploitation of excess power from renewable energy sources. In addition, the operational flexibility of the heat-pump solution makes it possible to generate electrical balancing power in the short term, and therefore to maintain balance on the grid. According to MAN, the heat-pump plant uses toxicologically and environmentally safe CO2 as a refrigerant for the entire system cycle and will be the largest of its kind ever used in the world.
The energy-storage solution is suitable for a wide range of applications. MAN Energy Solutions is currently examining the possible implementation of the technology in the German state of North Rhine-Westphalia (NRW) as part of a funding program with project partners Rheinisch-Westfälische Technische Hochschule (RWTH), Aachen University and Stadtwerke Aachen Aktiengesellschaft (STAWAG). The study will examine the necessary requirements for the construction of an electrothermal energy storage facility with a capacity of up to 7 MW in the Aachen area. (SP)
For more information, please visit: MAN Energy Solutions
Do you want to receive monthly updates on recently published interviews, best practices and industry news? Then sign up for the EM-Power Newsletter!