Press Release – Wednesday, February 26, 2020
Munich/Pforzheim, February 27, 2020: All systems go for smart meters: According to the market analysis published by the German Federal Office for Information Security (BSI), all the requirements for the German Act on the Operation of Metering Points have been met. By 2032, a large portion of the power meters in Germany will be replaced by "smart" systems. EM-Power, the new exhibition for intelligent energy use in industry and buildings, has dedicated certain program elements to this important topic, including the Smart Metering & Energy Controlling joint booth. The exhibition will also offer a webinar on the topic on March 5, 2020, in collaboration with the German Association of Energy Market Innovators (bne). EM-Power will be held in conjunction with three other energy exhibitions from June 17–19, 2020, at Messe München as part of The smarter E Europe, the continent's largest platform for the energy industry.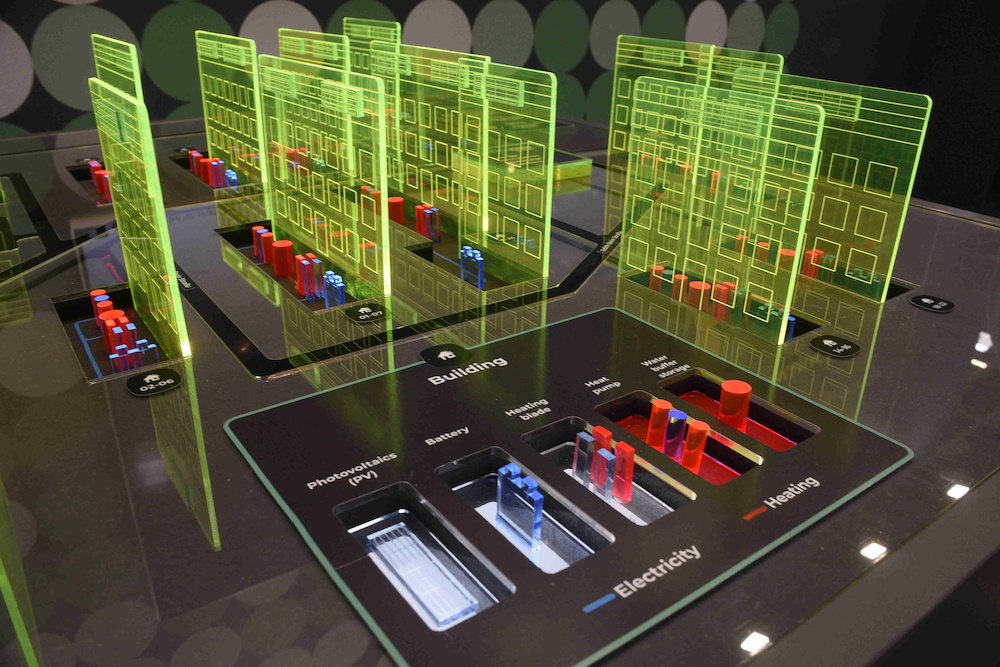 More and more companies in the fields of industry and commerce as well as in real estate and property management are aiming for a carbon-neutral energy supply in the future. But to achieve this, an energy-efficient energy system based on renewables is required. The individual areas – from electricity generation from renewable energies (RE) to storage to charging infrastructure for company vehicle fleets – must be connected in a smart way. Smart meters play a key role in these smart networks, both in private homes and for companies. These are digital power meters that are capable of connecting to the internet which consist of metering equipment and a smart meter gateway.
EM-Power webinar: Energy controlling in industry and buildings
The German Federal Office for Information Security (BSI) gave the go-ahead to roll out smart metering systems on January 31, 2020. With its declaration that smart meters may now be marketed, BSI has determined smart meter gateways to be the backbone of these systems and, for some users, the compulsory installation of smart meters can now get underway. The first generation of BSI- certified smart meter gateways (SMGWs) will only cover a limited scope of functionality. However, the available functions are quite useful for simplifying energy controlling in companies and buildings. "Smart metering systems are an indispensable cornerstone of a successful energy transition," says Robert Busch, CEO of bne. "Unfortunately, the certified SMGWs only enable a fraction of what is already being marketed in the way of technology and innovative solutions for the smart connection of consumption and renewable electricity generation. bne hopes that a solution can be found together with legislators within the year to quickly close the gap between expectations and reality in terms of the digitalization of the energy transition."
To show what the first generation of SMGWs can already do for energy controlling in companies and buildings as far as smart metering systems go, EM-Power is collaborating with bne to offer a free webinar on the topic prior to the exhibition. The webinar will focus on "Consumption visualization and AI-based energy controlling" and "Automated error detection and maintenance optimization for heating networks and CHPs" using two case studies, which will be introduced by speakers from the companies GreenPocket GmbH and mondas GmbH – one of the 2019 winners of The smarter E Award.
The webinar will take place on Thursday, March 5, 2020, from 3:00pm–4:00pm. For further information, or to register for the German-language webinar, please visit the EM-Power website.
Focus on EM-Power: smart metering & energy controlling
Digital technologies are the most important driving factors for smart energy use. Smart metering enables improved regulation of grids and resources and, along with automated load management, is an essential part of intelligent future-oriented networks. Smart meters are an essential requirement for efficient energy monitoring and controlling as well as a key element on the path to a decentralized and renewable energy supply. Reason enough to make these important topics the focus of this year's EM-Power. And beyond that, energy management and sector coupling will share the limelight in the exhibition areas of the three parallel energy exhibitions Intersolar Europe, ees Europe and Power2Drive Europe – all as part of The smarter E Europe. Moreover, EM-Power's Smart Metering & Energy Controlling joint booth offers suppliers and exhibitors of products and services in this field the perfect opportunity to present themselves at Europe's largest platform for the energy industry, The smarter E Europe. For visitors, the exhibition areas will offer a clear overview of the diverse range of products and services in the way of smart metering systems and energy controlling that suppliers have to offer.
Smart meter rollout initially non-compulsory for PV installations
The installation of the certified SMGWs is initially only compulsory for systems with an annual energy consumption of over 6,000kWh.An average four-person household consumes an estimated 4,000 kWh per year, excluding hot water production, heating, the use of a heat pump or the charging of an electric car. Theoretically, the obligation to install a smart meter also applies to the use of controllable appliances and installations with a power output of more than 7 kW in accordance with the Renewable Energy Sources Act (EEG) and the Act on Combined Heat and Power Generation (KWKG). However, the obligation has not yet entered into force for these appliances and installations since BSI's market analysis determined that the technical and other requirements have not yet been met in the aforementioned areas of application. On October 30, 2020, at the latest, BSI seeks to publish a new market analysis in order to determine the technical potential for integrating smart metering systems into EEG and KWKG installations.
Digitalization leads to potential new cross-sector applications
In view of the smart meter gateway as an anchor for data protection and secure communication, smart metering systems could also be used in the future to transmit information on natural gas, water and heat consumption in addition to electricity consumption. But the potential applications extend even further beyond that. Smart meter gateways help identify power-guzzling appliances and applications in households and buildings and offer concrete tips for conserving energy based on this information. Furthermore, digital infrastructure enables the load-based charging of electric vehicles, thus staving off the costs of an otherwise necessary grid expansion in residential areas. Digital infrastructure also contributes greatly to the transportation transition – overall, smart meter gateways will become centrally important for strengthening the influence Germany exercises in the energy industry.
Held in conjunction with the three parallel energy exhibitions Intersolar Europe, ees Europe and Power2Drive Europe, EM-Power is the place to go for information and updates on the path to a carbon-neutral, digitalized future. Together, these exhibitions present all the components of the new energy world under the umbrella of The smarter E Europe, the continent's largest platform for the energy industry.
Image source: © Solar Promotion GmbH