The smarter E Podcast Episode 64 | September 23, 2021 | Language: German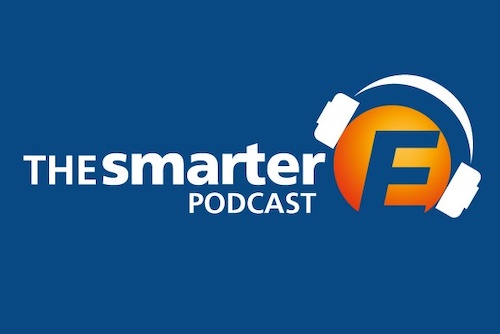 Many companies today are striving to achieve CO2-neutral production as a contribution to climate protection. This is perhaps particularly difficult for an industry that usually requires a lot of energy, namely ice cream production. First it is cooked, then cooled and frozen. Refrigeration must be maintained until the ice cream reaches the consumer. The Florida Eis Manufaktur in Berlin produces around 30,000 cups of CO2-neutral ice cream every day. The decisive factor here is the use of innovative technologies, especially in the field of renewable energies. Olaf Höhn, Managing Director of Florida Eis GmbH, explains what these technologies are and how climate-neutral production can be achieved.
Timeline:
1.00: How did the idea of "climate-neutral" production come about?

5.27: How CO2-neutral is production really?

7.37: What special technologies and features are used?

13.02: What about the economic efficiency?
About The smarter E Podcast
The smarter E podcast is all about the current trends and developments in a renewable, decentralized and digital energy industry. Our moderators Tobias Bücklein and Zackes Brustik welcome and interview personalities who shape our industry and drive developments forward. A new episode is published every Thursday.
Click on the logo to listen to the podcast on the platform of your choice.
About Olaf Höhn and Florida Eis
Florida Eis is a Berlin-based ice cream shop chain headquartered in the Spandau district of Berlin. The chain describes its production as CO2-neutral and relies on the use of solar thermal energy, photovoltaics, electric vehicles and much more. After completing his apprenticeship, Olaf Höhn first worked as a manager in his parents' wholesale bakery before buying the "Annelie" café in Spandau in 1984 and reopening it a year later as the "Florida Eiscafé," thus laying the foundation for his company.