Industry News – September 22 , 2021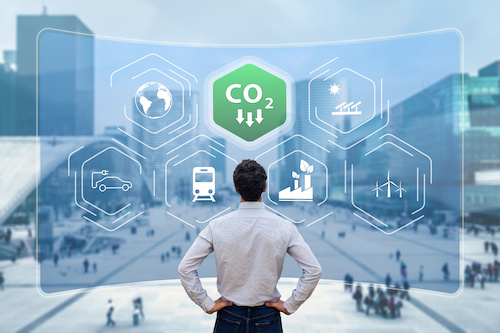 In just five years, hydrogen could become the second most important energy source for an environmentally-friendly power supply in Germany, behind photovoltaics but ahead of wind power. This is one of the results of the Stadtwerkestudie 2021, a study of municipal utilities in which Ernst & Young and the German Association of Energy and Water Industries (BDEW) surveyed 100 municipal utilities throughout Germany.
However, the heating transition, rather than electricity, is perceived by the municipal utilities as the most important piece of the puzzle for climate protection. For 85% of those surveyed, this area is most relevant for achieving decarbonization. Decarbonization and climate protection are currently the dominating topics at municipal utilities, of which 77% have intensively discussed the necessary measures in the past year. These measures include digitalization in the energy sector, e-mobility including the operation of charging stations as well as local and district heating.
More digitalization and more service
The energy transition cannot succeed without digitalization. The latter has also seen a significant acceleration in municipal utilities due to the Covid-19 pandemic: 86% of those surveyed see digitalization as a dominant topic in the next two years. That's five percentage points more than a year ago. Especially smart meters, which bring digitalization to the customers, as well as IT security will get a boost, according to those surveyed.
At the same time, municipal utilities in Germany are evolving more and more from a mere supplier to a central infrastructure service provider for municipalities. Around two-thirds expect that they will likely develop more services for municipalities in the future, for example, for the expansion of e-mobility or district development.
Source: Ernst & Young
Event Tip: Energy Transition Award Ceremony
Don't miss the Energy Transition Award ceremony on October 7, 2021. Here, the five best energy suppliers in Germany and the first-place winners in Austria and Switzerland are honored in five categories: Electricity, Heat, Energy Efficiency, Mobility and Energy Transition. The awards ceremony will take place at the EM-Power Forum in Hall B5 as part of The smarter E Europe Restart 2021, starting at 3:30 pm.
Further information at www.energiewende-award.de