Industry News – February 10, 2021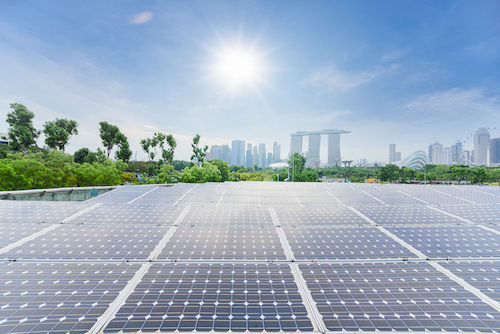 Hitachi ABB Power Grids has been selected to deploy its innovative energy storage solution to support the development of Singapore's first Virtual Power Plant (VPP) project. The e-meshTM PowerStoreTM battery energy storage system is a critical part of the VPP infrastructure, providing grid stability by balancing intermittent generation with smart and dynamic loads. The VPP will enable electricity produced from distributed energy resources, like solar and other green sources, to be integrated intelligently, simulating a utility scale power system. Using real-time information, the VPP will optimise the power output of these resources located across the island. Energy fluctuations resulting from solar intermittency will be balanced automatically via the VPP.
The project, launched in 2019, is developed by the Energy Research Institute @ Nanyang Technological University, Singapore and is jointly funded by Singapore's Energy Market Authority and Sembcorp Industries. "To meet the carbon emission standards of the future, Singapore will have to tap on all renewable energy sources, relying on artificial intelligence and smart solutions to better coordinate and manage all its energy sources efficiently," said Professor Lam Khin Yong, Senior Vice President of Nanyang Technological University (SP).
For more information, please visit: Hitachi ABB Power Grids
Do you want to receive monthly updates on recently published interviews, best practices and industry news? Then sign up for the EM-Power Newsletter!