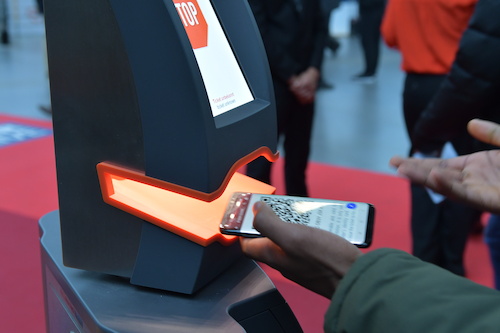 In the online ticket shop your can conveniently buy your ticket for the exhibitions and conferences of The smarter E Europe.
Please note: As tickets have to be personalized, we strongly recommend you buy your ticket in advance via the online ticket shop in order to avoid waiting times on-site.
For more information about the hygiene measures and access to the event site please click here.
Exhibition Tickets
The exhibition ticket is valid for all exhibitions of The smarter E Europe 2022 (Intersolar Europe, ees Europe, Power2Drive Europe, EM-Power Europe).
Access to the exhibition halls is via West Entrance and East Entrance.
* Discounted tickets (pupils, students, pensioners, people with disabilities) and group tickets are only available on site and with valid legitimation.
Conference Tickets
The Full Conference Ticket and Day Tickets include admission to the conference sessions (Intersolar Europe Conference, ees Europe Conference, Power2Drive Europe Conference, EM-Power Europe Conference) for the respective period and a 3-day exhibition ticket.
The Off-Grid Ticket includes only participation in three sessions on this topic on May 11, 2022. For more information on this opportunity, please see here.
Access to the conferences is via the entrance of ICM – Internationales Congress Center München.
Press Accreditation
The online accreditation via the ticket shop is closed.
To receive your press accreditation directly on-site, please visit the Press Center West.
Set-up and Dismantling Registration
To ensure full traceability of all participants during setup, the event and dismantling, all persons entering the premises must register. You will find the link to the set-up and dismantling registration here. Only the booth construction personnel must register additionally. As an exhibitor, no additional registration is required. The exhibitor ticket is also valid for set-up and dismantling.
Get set-up and dismantling tickets
Exhibitor Tickets and Service Partner Tickets
These tickets can only be booked by exhibitors via the Exhibitor Cockpit.
If you have an questions about booking your ticket please contact the ticket hotline at +49 761 3881-3733.