Industry News – Thursday, November 12, 2020
Next Kraftwerke and Toshiba Energy Systems & Solutions Corporation (Toshiba ESS) have launched a joint venture. "Next Kraftwerke Toshiba Corporation" is a Virtual Power Plant (VPP) as a service provider that enables third parties in Japan to set up their own VPP, both companies declared.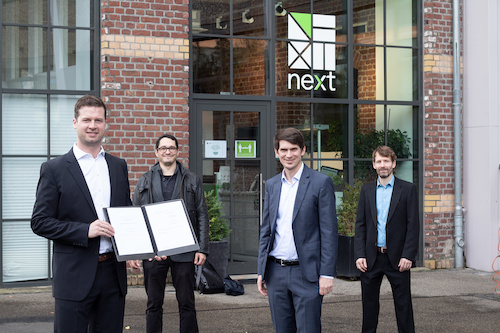 The new company aims at enabling others to provide balancing services for the owners of renewable energy assets and aggregators by using VPP technology. This approach helps third parties to mitigate imbalance risks, optimizes trading, and enhances customer profits in the electricity spot market and control reserve market.
The system used is Nemocs, a Software-as-a-Service solution developed and used by Next Kraftwerke. It is designed to enable operators of various decentralized energy resources to monitor, manage, and remotely dispatch their systems. The joint venture is located in Kawasaki, Japan.
The co-owned joint venture was founded to support the energy industry in Japan to prepare for the upcoming changes in the market. Markets for control reserve will open in 2021; in 2022, the government introduces a new trading scheme for renewables as well as balancing responsibility for renewable energies.
More Information: Next Kraftwerke