Industry News – July 15, 2021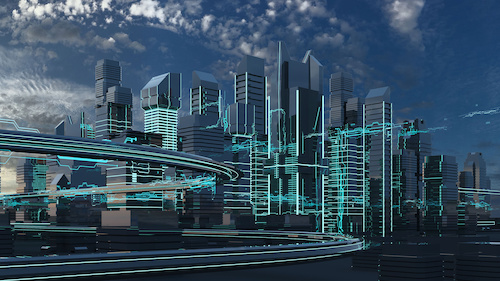 One takes care of the climate and building data, the other the predictive and independent response of the heating, ventilation and air conditioning equipment (HVAC). In a nutshell, that's how Siemens Smart Infrastructure and Jülich-based Meteoviva GmbH have strategically joined forces.
Meteoviva delivers data-based solutions for energy-conserving building use. The Meteoviva Climate system, which provides the optimal data format for a building and delivers it to the overall building management system, is at the forefront of their cooperation. At its core, artificial intelligence records measurement and consumption data within the building as well as local weather forecasts.
The building services work in unison with Meteoviva Climate to ensure the correct HVAC setting and minimize energy consumption. Doing so significantly reduces both the building's carbon footprint and operating costs. Siemens' cloud-based and data-driven Service Performance Observer monitors the equipment using building automation. This recognizes both deviations and anomalies, therefore guaranteeing that equipment is, and remains, in tact for optimal use. The technology enables the HVAC equipment to self-learn by running on autopilot. All components of this solution are non-proprietary and can be implemented in both existing buildings during operation as well as in new-builds.
Siemens will be an exhibitor at EM-Power Europe Restart 2021 from October 6-8, 2021 in Munich.
Do you want to receive monthly updates on recently published interviews, best practices and industry news? Then sign up for the EM-Power Newsletter!