The smarter E Podcast Episode 89 | April 21, 2022 | Language: German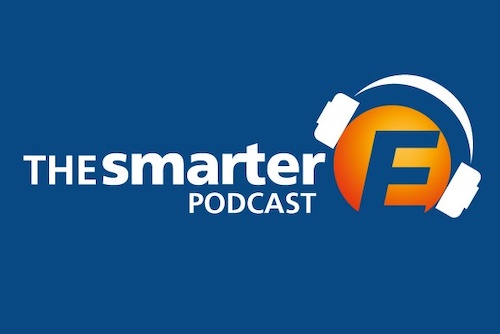 Under the impression of the Russian invasion in Ukraine, the German government proposed at the end of February as a target that Germany should switch its power generation completely to renewable energies already by 2035. To achieve this, decentralized energy systems such as photovoltaic roofs are to be promoted more strongly. By installing renewables in combination with storage systems, utilities, customers, and regulators can work together to create a demonstrably successful decarbonization model that can help ease the burden on our environment, cities, and communities for generations to come, and improve independence from fossil fuel sources.
Gerrit Wörner, Product Management Lead Consumer Services at sonnen GmbH, tells us what these models and solutions can look like in concrete terms.
Timeline
1:00: What are the biggest advantages of a decentralized energy supply?
5:41: How do we implement decentralized sector coupling?
10:49: What role do virtual power plants play in this?
14:20: Looking at the building sector: How do we achieve climate neutrality here?
About The smarter E Podcast
The smarter E podcast is all about the current trends and developments in a renewable, decentralized and digital energy industry. Our moderators Tobias Bücklein and Zackes Brustik welcome and interview personalities who shape our industry and drive developments forward. A new episode is published every Thursday.
Click on the logo to listen to the podcast on the platform of your choice.
About Gerrit Wörner and sonnen
Sonnen GmbH is a company in the energy sector based in Wildpoldsried in the district of Oberallgäu. It produces battery storage systems for private households and small businesses. The company is considered the market leader in Germany and other international markets.
Gerrit Wörner works as Product Management Lead Consumer Services at sonnen GmbH.
Content Partner