The smarter E Podcast Episode 06 | June 25, 2020 | Language: German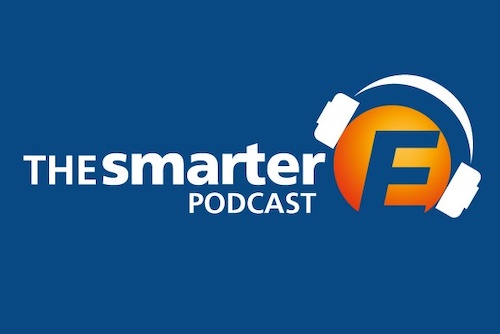 More and more companies are striving for a CO2-neutral energy supply. This requires an energy-efficient and renewable energy system. The individual areas - from the generation of electricity from renewable energies (RE) to storage and charging infrastructure for the company fleet - must be intelligently networked.
Almost a third of German companies have already started to implement measures for climate neutrality. A prime example that shows how climate neutrality works is Ensinger Mineral Heilquellen GmbH. But how does climate neutrality work in companies? How does certification work and what added value does sustainable management bring?
Moderator Tobias Bücklein discusses these questions and more with Frank Lehmann, Managing Director of Ensinger Mineral Heilquellen GmbH.
About The smarter E Podcast
The smarter E podcast is all about the current trends and developments in a renewable, decentralized and digital energy industry. Our moderators Tobias Bücklein and Zackes Brustik welcome and interview personalities who shape our industry and drive developments forward. A new episode is published every Thursday.
Click on the logo to listen to the podcast on the platform of your choice.
About Frank Lehmann and Ensinger
Frank Lehmann works at Ensinger Mineral Heilquellen GmbH since February 2018. The mineral water producer from Vaihingen an der Enz has been working in a sustainable and climate-neutral manner for years and has been awarded various certificates for sustainability in the past. Frank Lehmann is responsible for the commercial area including personnel and logistics.
This Podcast Episode is Supported by