The smarter E Podcast Episode 40 | March 04, 2021 | Language: German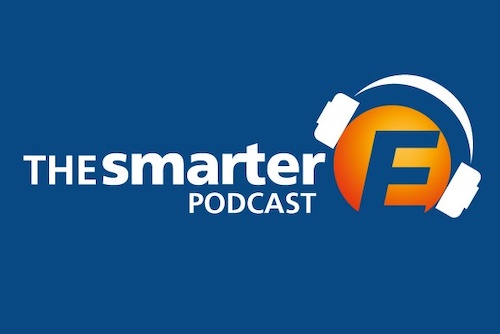 The expansion of electromobility is not only taking place in public spaces, it also touches on an important growth area at the interface between the energy and housing industries. This is because the public charging infrastructure will not be sufficient to achieve the ambitious expansion targets.
Therefore, the private charging infrastructure is of great importance. But how are current developments going? Where are we with charging options in the company? And what role does the housing industry play?
That's what we're talking about today with Konrad Benze, head and co-founder of ChargeHere, EnBW's innovation project, and Johannes Brodführer, CEO and founder of eliso, the manufacturer-independent specialist for charging infrastructure.
About The smarter E Podcast
The smarter E podcast is all about the current trends and developments in a renewable, decentralized and digital energy industry. Our moderators Tobias Bücklein and Zackes Brustik welcome and interview personalities who shape our industry and drive developments forward. A new episode is published every Thursday.
Click on the logo to listen to the podcast on the platform of your choice.
About Konrad Benze and ChargeHere
Since 2017, the ChargeHere team has been developing smart charging solutions for customers and setting new standards for the future of charging infrastructure. ChargeHere's motivation is to make electromobility suitable for everyday use by turning every parking space into a charging opportunity. The company is made up of experienced and innovative experts from EnBW's electrical engineering and business divisions.
The goal is to support and promote the change to electromobility. Already today, ChargeHere wants to enable all drivers to opt for electromobility. Konrad Benze acts as head as well as co-founder of the corporate start-up ChargeHere and has thus been involved since its inception.
About Johannes Brodführer and eliso
eliso GmbH is a manufacturer-independent charging infrastructure specialist that supports companies on their way to electromobility. Eliso creates custom-fit charging solutions for companies, parking, real estate, retail and hotels. The fully comprehensive service offers customers throughout Germany individual charging concepts including installation and support during operation. Johannes Brodführer has been part of eliso since day 1 - as founder and CEO, he steers the fortunes of the Stuttgart-based start-up.
This Podcast Episode is Supported by