The smarter E Podcast Episode 03 | June 04, 2020 | Language: German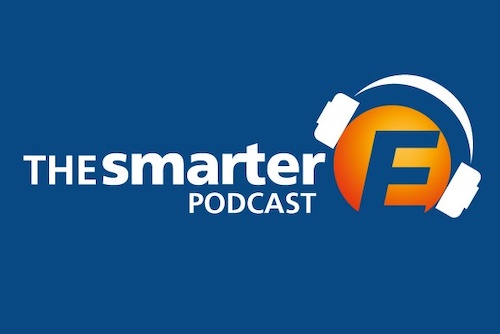 Energy prosumers of all types and sizes play an increasingly important role as drivers for the energy transition. A large number of houses and buildings are now equipped with PV systems and combine them with home storage systems, charging stations for electric vehicles and intelligent energy management systems in order to optimize the use of various resources depending on price signals and network requirements.
The industry is also breaking new ground to participate in the energy transition, both by investing in renewable energies and optimizing their flexibility on site, as well as by using power purchase agreements (PPAs) for their clean energy supply.
In this podcast, moderator Tobias Bücklein talks to Frauke Thies, Managing Director of SmartEN, about today's business models for prosumers and their long-term perspective. How dependent are they on the current funding instruments; how dependent are they on the current system of taxes and network charges? What is needed to develop sustainable prosumer models in the long term, in which energy consumers remain at the center of the energy transition?
About The smarter E Podcast
The smarter E podcast is all about the current trends and developments in a renewable, decentralized and digital energy industry. Our moderators Tobias Bücklein and Zackes Brustik welcome and interview personalities who shape our industry and drive developments forward. A new episode is published every Thursday.
Click on the logo to listen to the podcast on the platform of your choice.
About Frauke Thies and smartEN
Frauke Thies is the managing director of smartEN, the European business association for the promotion of a decentralized, clean energy supply. The qualified environmental scientist and M.B.A. - Graduate has been involved with Greenpeace or SolarPower Europe for many years in European energy policy.
This Podcast Episode is Supported by