Digitization, Smart Grids and Smart Metering - The Integration of Renewable Energies into the Grid of the Future
The smarter E Podcast Episode 22 | October 15, 2020 | Language: German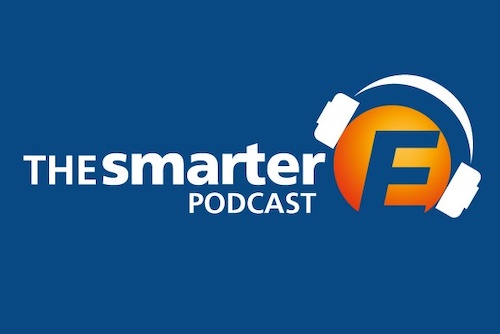 The digitalization of the energy turnaround is reaching a crucial point: the smart meter rollout has started in early 2020, and the definition of further fields of application is making progress.
At the same time, the expansion of private charging infrastructure or the integration of PV systems after the expiration of EEG subsidies, for example, shows how important a cost-effective, secure and uncomplicated exchange of data is for the emergence of market solutions. The digital infrastructure is an absolute prerequisite for the success of the energy turnaround. But how far along are we on this path? Where are the most urgent fields of action?
We are talking to Robert Spanheimer, divisional manager at the digital association BITKOM on the topic of energy.
About The smarter E Podcast
The smarter E podcast is all about the current trends and developments in a renewable, decentralized and digital energy industry. Our moderators Tobias Bücklein and Zackes Brustik welcome and interview personalities who shape our industry and drive developments forward. A new episode is published every Thursday.
Click on the logo to listen to the podcast on the platform of your choice.
About Robert Spanheimer and Bitkom e.V.
Bitkom is the digital association of Germany and represents more than 2,700 companies of the digital economy, among them a good 1,000 medium-sized companies, over 500 startups and almost all global players. Robert Spanheimer is divisional head of energy at Bitkom. The graduate economist was previously office manager of a member of the German Bundestag with a focus on energy policy, project manager for citizen wind projects, employee of the German Energy Agency, the German Foreign Office and lecturer at the Weihenstephan-Triesdorf University of Applied Sciences.
This Podcast Episode is Supported by